We wrote this article because we did not find a convenient article that describes how to prepare and install Group Policy(GPO).In this article, we tried to describe the installation and use process as clearly as possible.
The pictures will contain simple arrows that will show you where to direct your attention. You can easily follow them and take the necessary actions.
Step 1. Installing Server Roles
Before installing GPO, you need to make sure that the appropriate roles are installed on the server. To install roles on the server, follow these steps:
Launch Server Manager and click the "Manage" button.
Click "Add roles and features."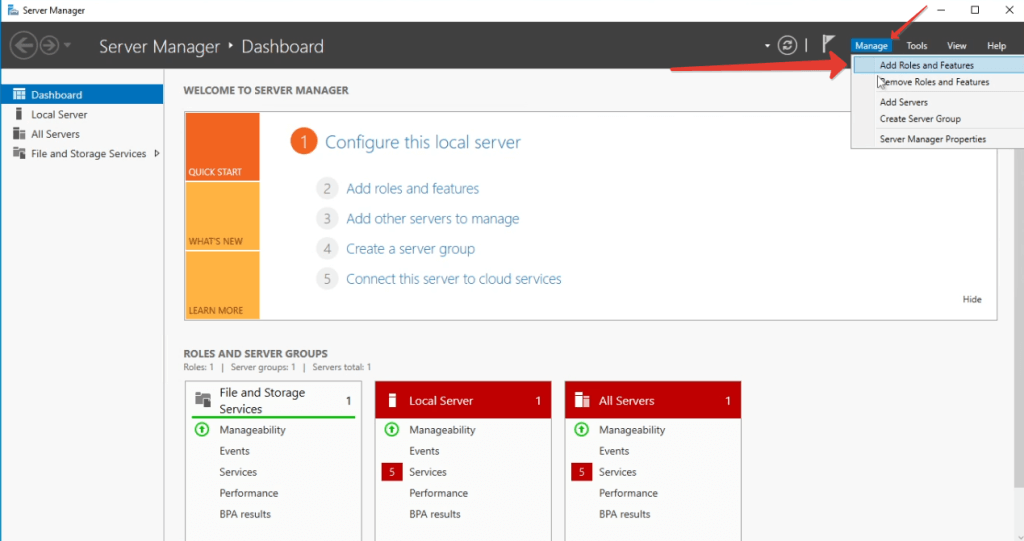 In the window that opens, click the "Next" button.
In the installation wizard, select "Role-based or feature-based installation" (the default option is already selected), and click the "Next" button.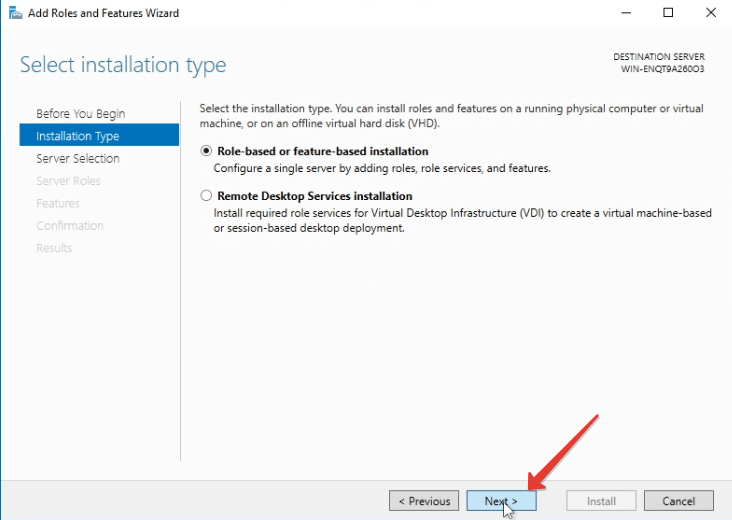 Select the server you want to install roles on and click "Next."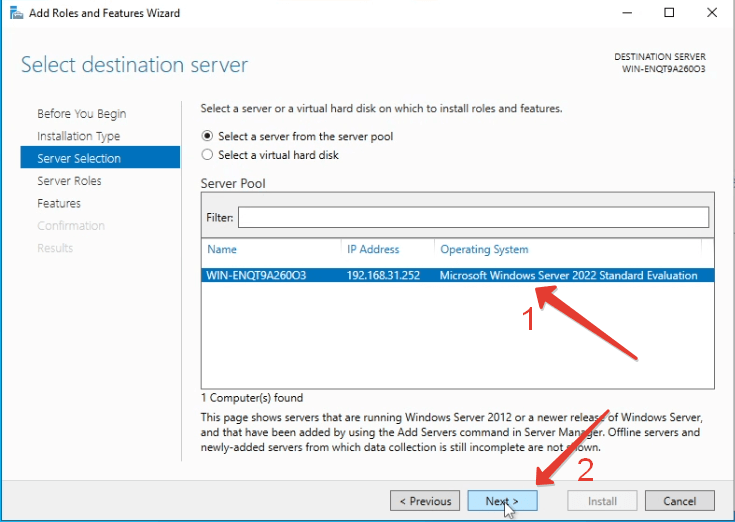 In the list of roles, select "Group Policy Management" and "DNS Server." You will be prompted to add features by clicking the "Add features" button.
If a warning appears about the absence of a static IP address, ignore it, as it can be configured later.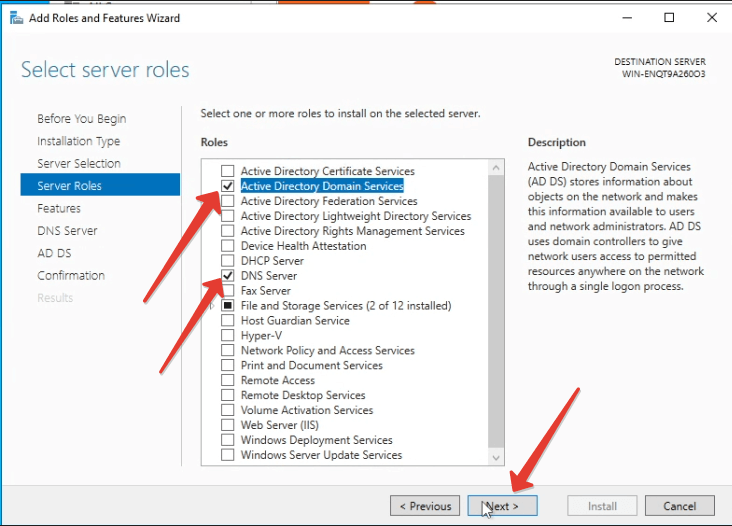 Follow the installation wizard instructions. Press the "Next" buttons and, finally, click "Install."
Once the installation is completed, click the "Close" button and restart your computer.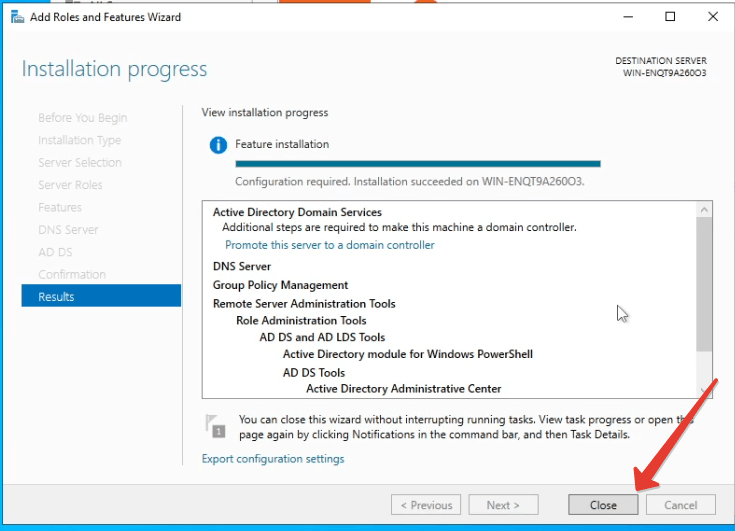 Restart your computer
Step 2. Configuring GPO for further using Group Policy(GPO)
After installing the "Group Policy Management" role on the server, follow these steps to configure GPO: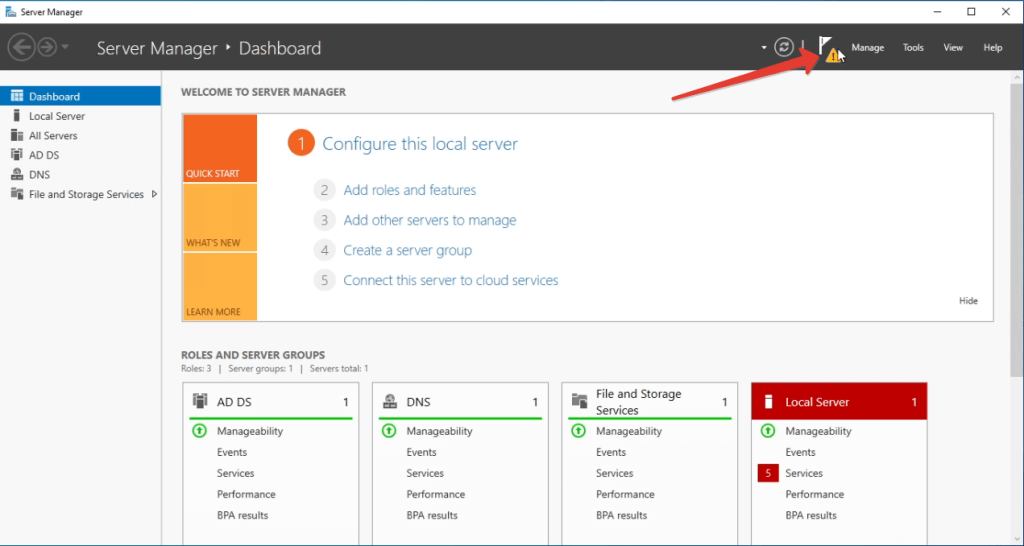 Since we do not have a domain and forest domains, we create them
Click on "Add a new forest"
In the left panel, select the domain for which you want to create GPO
Enter the GPO name and click "Next"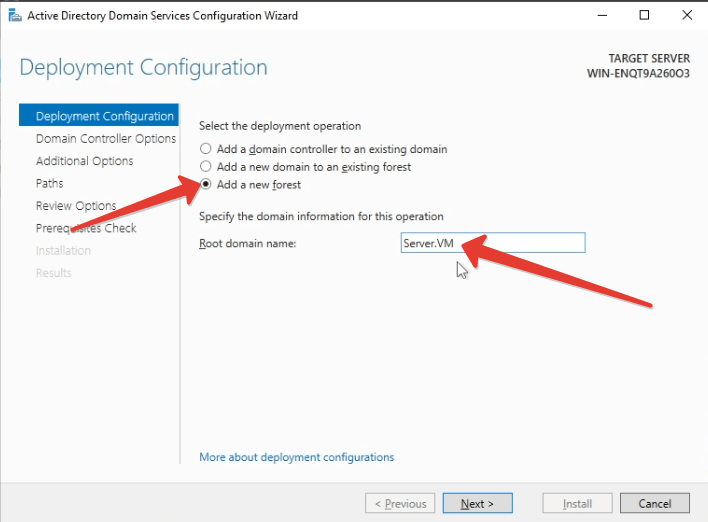 Enter a password is needed to restore it DSRM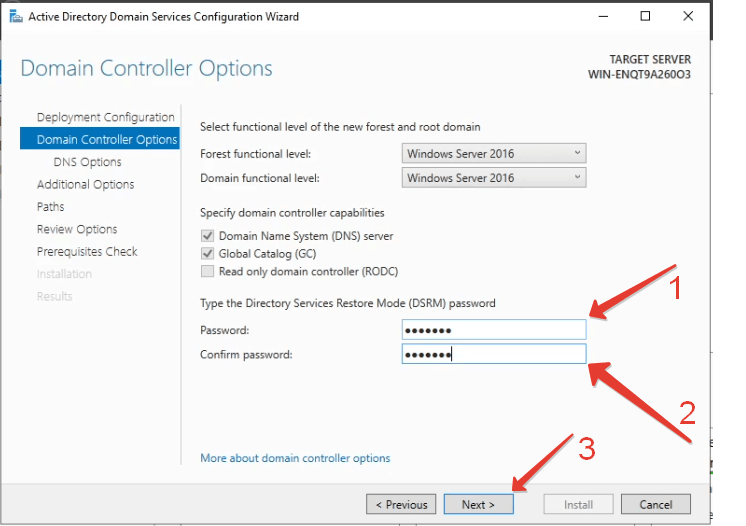 We will skip this step, because in this article we do not consider this.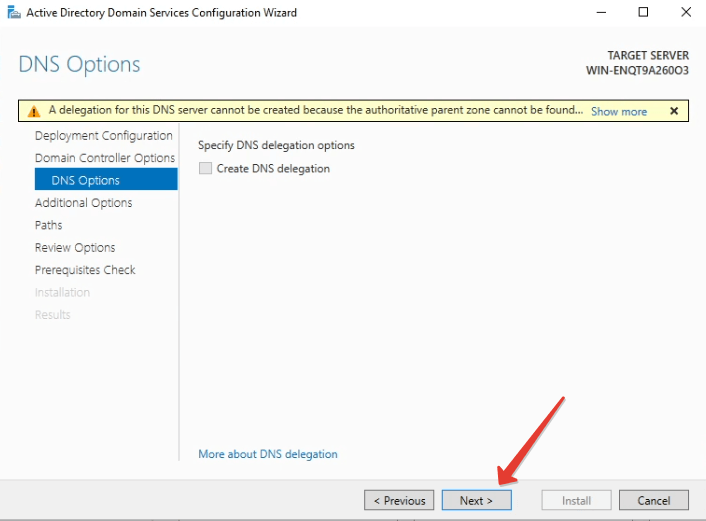 We will use the automatically generated name. Click "Next"
At Paths, Review Options points, click "Next"
Click "Install"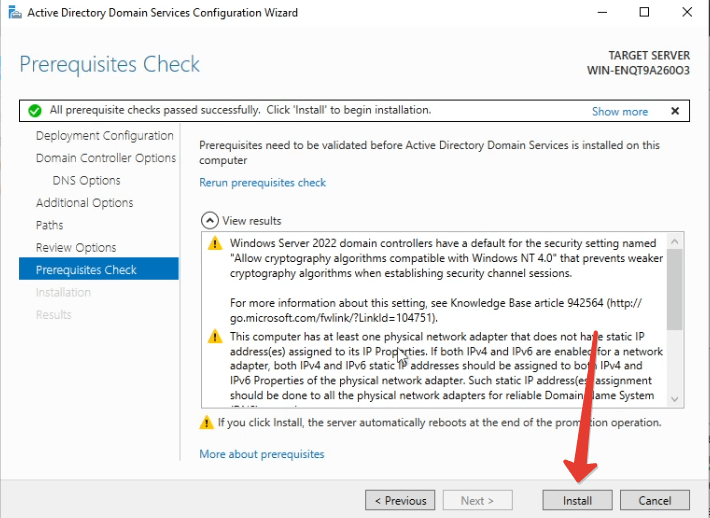 Note!
We didn't follow all the installer's recommendations in this article, as they're not necessary for Group Policy (GPO) to work in a local network. However, we recommend following the recommendations from the "Results" section and, at a minimum, assigning a static IP address to your server on your router to avoid Group Policy breakdowns.
After the install is complete, the computer will automatically restart.
After that, you should be able to find the group policy settings by typing in the MMC search box.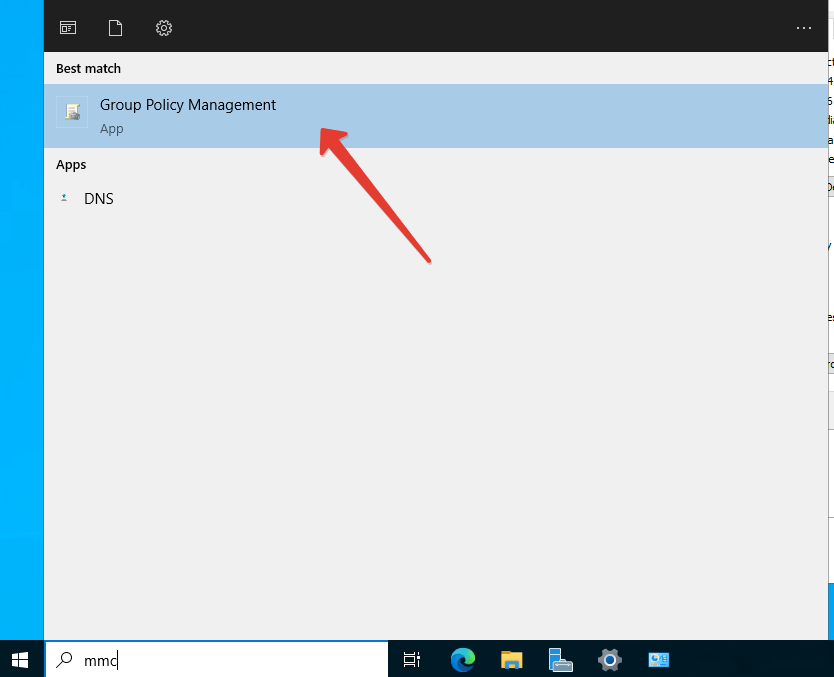 Now we have a Group Policy (GPO) installed, and we can deploy the software.

We installed Group Policy(GPO) and created a domain to which we can connect the computer.
In the next article, we will explain how to use Group Policy (GPO) to deploy software, as well as discuss the drawbacks of GPO.
See also:
Silent Install Builder 6 Documentation
How to deploy an exe-file using Group Policy (exe to gpo)
Other software at apreltech.com